When the Lord Above decides there is one too many sports in the world, He decides there is only one clear for smiting: hockey. But that doesn't sit well with fans of the underdog game. So, the game gets one more chance – if five pure-of-heart fans can plead their case, God will reconsider. Their appeals frequently take the form of a song in both original and parody tunes including, "When You're A Wing," "Kill Baseball," and "God is a Canuck," which may backfire if God isn't a fan of poutine.
Run-time is 90 minutes. No intermission. Suitable for ages 12 and up.
Written by Mitch Albom
   |    
Directed by Peter Albom
"Spamalot – with hockey sticks!"
Stanley/Terry Chuck
JJ Hoss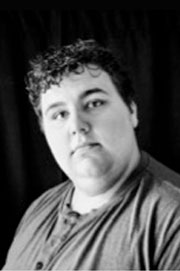 Meet JJ
JJ Hoss (Stanley, Terry) is thrilled to be a part of Hockey – the Musical!  Favorite credits include Shrek the Musical (Shrek), Addams Family the Musical (Fester Addams), Dead Man's Shoes (Froggy), and God of Carnage (Michael Novak).  JJ is a past "Barnie," with regional credits such as Ghost the Musical, Mary Poppins, American Idiot, Will Rogers Follies, and Rock of Ages at the Barn Theatre, in Augusta, Michigan.  JJ is a student at Siena Heights University where he studies Musical Theatre.  Thanks to my family and friends for your support and belief. I like you all.
Dawn Cherry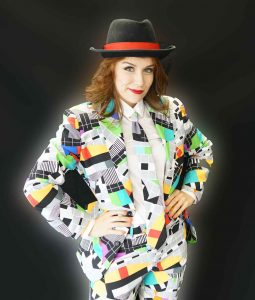 Libby Anderson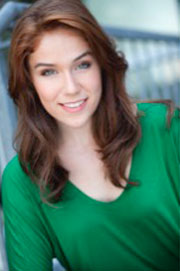 Meet Libby
Libby Anderson (Dawn, ensemble) is delighted to be making her Michigan theatre debut! Recent credits include Off-Broadway: The Babies the Musical, Regional: The Pirates of Penzance (Ordway Music Theatre), Next to Normal (Yellow Tree Theatre), The Wedding Singer (Old Log Theatre), and Pioneer Suite (Freshwater Theatre). Libby graduated from Viterbo University (La Crosse, Wisconsin) with a BFA in Musical Theatre. More info at www.libbyanderson.org
Song Policeman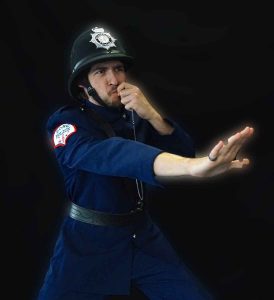 Patrick Wallace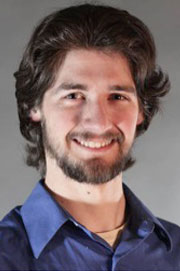 Meet Patrick
Patrick Wallace (Song Policeman, Ref, Coach #1,Game Show Host, Stevie understudy, ensemble) is very excited to be starting his career as a professional actor with Hockey- The Musical!  He is fresh out of college at Siena Heights University. Other shows Patrick has performed in include Catch Me If You Can as Frank Jr. and Into the Woods as Rapunzel's Prince at the Croswell Opera House. When he is not acting, Patrick enjoys Dungeons and Dragons, Magic: the Gathering, and cosplaying. He wishes to thank everyone who encouraged him to believe in himself so that he may make acting his career.
Stevie Why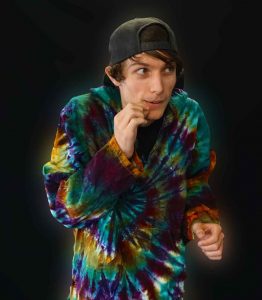 Shane O'Connor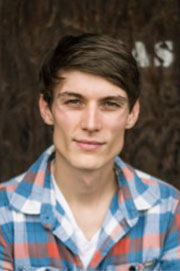 Meet Shane
Shane O'Connor (Stevie, understudy Guy/Jagger) is a returning original cast member of Hockey – The Musical! Though his stature may be small (and his skating ability poor), he still grew up loving hockey. An alumni of Northern Michigan University's Forest Roberts Theatre, Shane is proud to have shared his heart and talent with Detroit and the U.P. He is glad to be back to his Motor City home after concluding a contract with Carnival Cruise Lines as a Comedy Club Host on board the Sensation. He continues to write and expand his repertoire while enjoying open improv nights around the city.   Shane would like to extend his thanks to his friends, family, and loved ones for all their support. A special thanks to his grandmother for being a pal and a confidant.
Guy/Jagger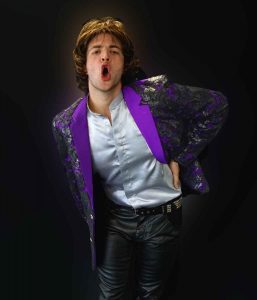 Andrew Kelley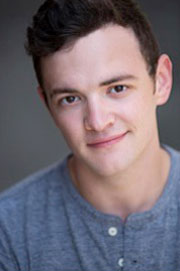 Meet Andrew
Andrew Burton Kelley (Guy/Jagger) is thrilled to be joining the cast of Hockey – The Musical! He is a Portsmouth, New Hampshire-based actor with a B.A. in Theatre Arts with a Concentration in Musical Theatre from Plymouth State University in New Hampshire. Credits: National Tour; A Christmas Carol. Regional; Violet (Monty), Pippin (Pippin), Dames at Sea (Dick), and Little Women (Professor Bhaer). He would like to thank his family for their never-ending support and love, and Rachel for everything in between.
Coach #2, Ref, Coach #1, Game Show Host, ensemble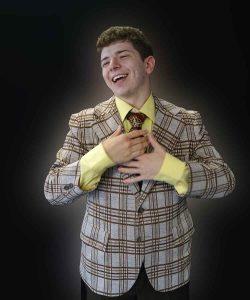 Richard Kirby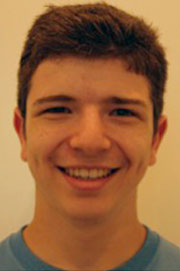 Meet Richard
Richard Kirby (Coach #2, ensemble) is ready to play hockey for the first time! Recent credits include the Mad Hatter in Alice In Wonderland at the Walnut Street Theatre, Joey in Fly By Night, VP Douglas Panch in 25th Annual Putnam County Spelling Bee, Seymour in Little Shop of Horrors, and Moonface Martin in Anything Goes. Much love to Mom, Dad, Ben, and my Tufts Tappers.
Will Bryson - Duwayne understudy, ensemble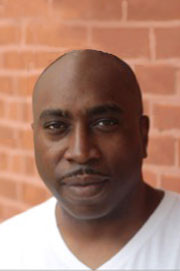 Meet Will
William Bryson (Duwayne understudy, ensemble) is pleased to be rejoining the cast of Hockey – The Musical!  He was last seen as Eddie in the world premiere of Kermit Frazier's Firepower at the Detroit Repertory Theatre.  He has an MFA in Classical Acting from The Shakespeare Theatre Company's Academy for Classical Acting at The George Washington University in Washington, D.C.  Will also has a BFA in Theatre from Wayne State University, where he has been in several productions, including his performance as a guest artist in the Bonstelle Theatre's 2015 production of Fences as Troy Maxson.
Duwayne Gretzky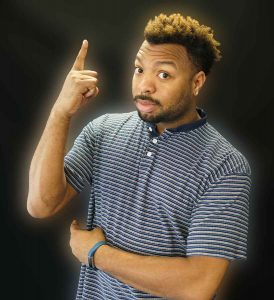 Taurean Hogan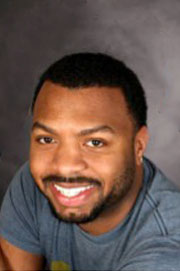 Meet Taurean
Taurean Hogan
 (
Duwayne
) got his start studying acting at Wayne State University.  There he has performed in such shows as 
To Kill A Mockingbird, Ragtime, Pippin. The Comedy of Errors, The Full Monty, Zora Is My Name, and Rhinoceros, 
to name a few.  He also studied theatre and film overseas at NIDA in Sydney, Australia. A returning cast member to 
Hockey – The Musical!, 
Taurean has also recently been seen in 
A Christmas Carol 
and 
The Color Purple
 with the Milwaukee Rep.  He's thankful to be working again with Mitch Albom and his team on this production.
Anthem singer, Swedish wife, Game Show Hostess, ensemble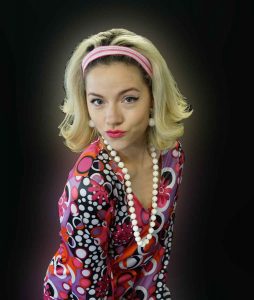 Katelyn Bettendorf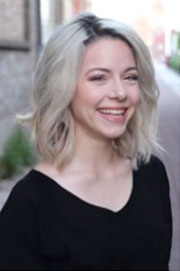 Meet Katelyn
Katelyn Bettendorf (Anthem singer, Swedish wife, Dawn understudy, ensemble) is a Metro Detroit native and is currently pursuing her Bachelor of Fine Arts degree in Theatre Performance from Wayne State University. Her credits at Wayne include James and The Giant Peach, Oklahoma!, and Legally Blonde The Musical. Katelyn is very excited for the opportunity to be in Hockey – The Musical! and would like to thank her mom and dad for their endless love and support.
Ensemble
Dakotah James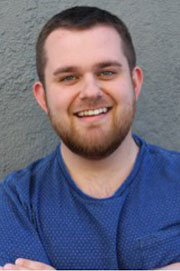 Meet Dakotah
Dakotah James (Stanley/Terry understudy, ensemble) is a 23-year-old actor and teaching artist from Fenton, Michigan. He earned a BA in Theatre from Saginaw Valley State University and an MA in Applied Drama/Theatre for Youth from Eastern Michigan University. With this training, he understands performance as both a tool for community engagement and a method of entertainment. In addition to experience in over 30 collegiate and professional productions, he was a two-time regional nominee for the Irene Ryan acting scholarship from the Kennedy Center in Washington, D.C.  Dakotah lives with his partner, Jarrad, and their two cats.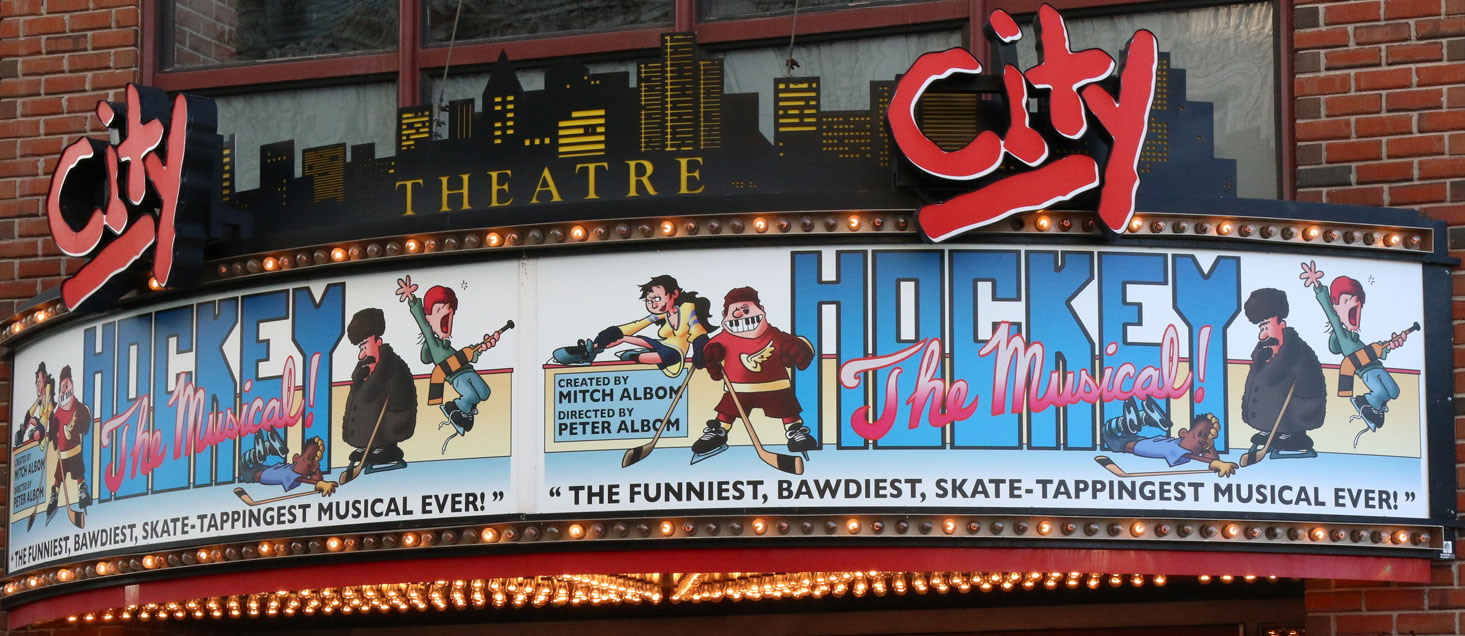 2301 Woodward Ave
Detroit, MI 48201
Purchases tickets in person at these box offices: City Theatre, Fox Theatre, Joe Louis Arena, Hockeytown Authentics in Troy, and all Ticketmaster locations. To charge tickets by phone, call (800) 745-3000.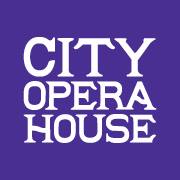 106 E Front St.
Traverse City, MI 49684
Wed, August 9:  7:30pm

Thurs, August 10:  7:30pm

Fri, August 11:  7:30pm

Sat, August 12:  2:00pm
Sat, August 12:  
7:30pm

Wealthy Theatre
1130 Wealthy Street SE
Grand Rapids, MI 49506
Fri, August 18:  7:00pm
Sat, August 19:  2:00pm
Sat, August 19:  7:00pm
Sun, August 20:  2:00pm
Presented by Hospice of Michigan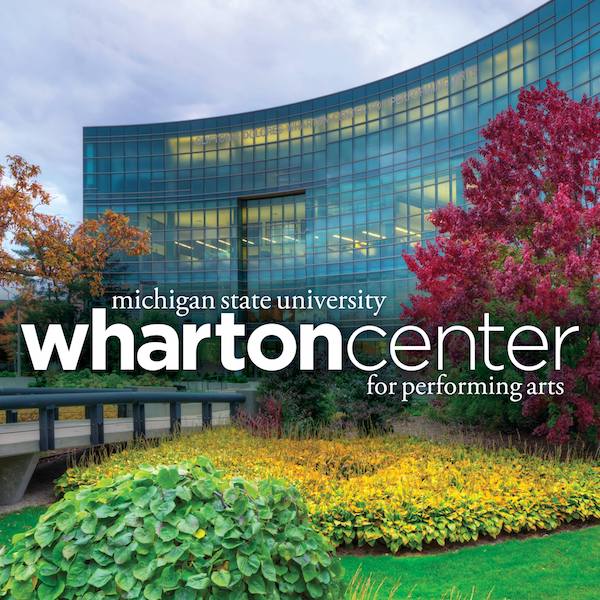 Pasant Theatre
750 E Shaw Ln
East Lansing, MI 48824
Thurs, August 24: 7:30pm
Fri, August 25: 7:30pm
Sat, August 26: 2:00pm
Sat, August 26: 7:30pm
No offers are currently available.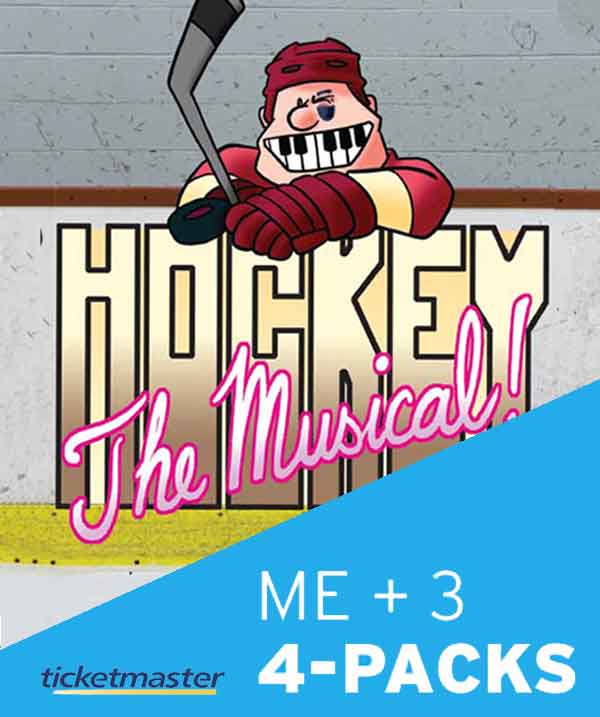 Score four tickets for the price of three for Hockey – The Musical! tickets at City Theatre showing in Detroit with Ticketmaster's Me+3 4-pack deal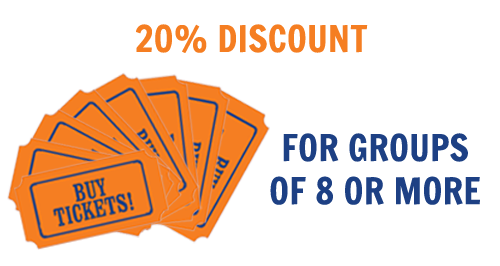 Discounts are available on select seats for groups of 8 or more.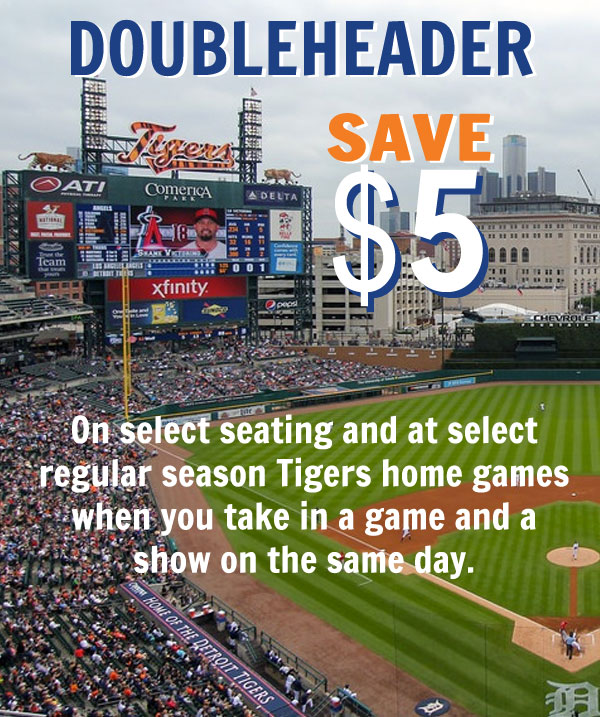 Patrons must present their Hockey – The Musical! show ticket stub at the Comerica Park Box Office. Game tickets will only be available for pick-up at the Comerica Park Box Office.